Siding

Updating your siding can truly transform your home. Whether you need to replace old or damaged siding, are trying to increase your energy efficiency, or simply want a new look, this is the one home exterior improvement that can make your current home seem brand new. SRW is a professional siding company that carefully sees to every detail, ensuring your siding installation enhances your curb appeal and provides protection for many years to come.
Why Mastic Siding from Ply Gem?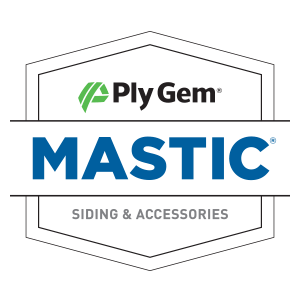 Mastic from Ply Gem is our top product choice for home siding. High-performance but low-maintenance, Mastic can withstand all of the weather extremes central Connecticut experiences, and it comes with a limited lifetime warranty. The most popular option is vinyl lap siding (long, overlapping planks), a traditional look which helps to shed water. Available in multiple colors and finishes, Mastic is a beautiful choice—and it stays that way, year after year.
SRW can put the finishing touches on your home's siding with:
Soffits
Fascia
Trim boards, accent trim, and mouldings
Shutters
Get a Free Siding Quote