Roofing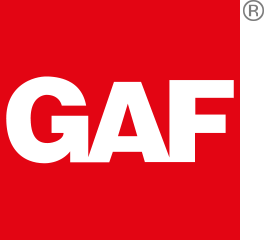 As a fully licensed and insured roofing company as well as a GAF Certified Roofing Contractor, SRW provides central Connecticut homes with high-quality asphalt roof installations, replacements, and repairs using products from GAF, the most trusted name in roofing.
Is it Time to Replace Your Roof?
Don't wait until it's an emergency—regularly inspecting your roof (from ground level) for common issues can help you catch them before they become major, expensive problems. If your roof is more than 20 years old, or if you're experiencing any of the issues below, your roof may need repairs or a replacement. SRW's roofing installers can provide a thorough inspection and recommendations.
Visible shingle damage, including bald spots and shingles that are warped or curled
Dark stains or streaks (caused by mold or algae)
Water stains, mold growth, or blistering paint on interior or exterior surfaces (caused by excess moisture)
Leaks in the attic
Why GAF Residential Roofing Products?
Residential asphalt roofing shingles from GAF come in a variety of styles and colors, allowing us to match both your home's style and your budget. Our highest recommended shingle is the Timberline HD®, also North America's #1 selling shingle. With a wood-shake look, this shingle is stylish but practical, and offers outstanding long-term performance and protection.
In addition to shingles, SRW installs GAF roofing accessories, including:
Hip and ridge cap shingles
Leak barriers
Roof deck protection
Starter strip shingles
Attic vents and ventilation products
Skylights & More
Planning a new roof and interested in adding a skylight? SRW can install VELUX Sun Tunnel skylights, as well as other VELUX skylights and roof windows—known for being clean, quiet, safe, and leak-free. Let us help you enjoy more natural light in any room or small space.
Get a Free Roofing Quote